Custom design your perfect shed
Contact us for more information about building your next patio or carport.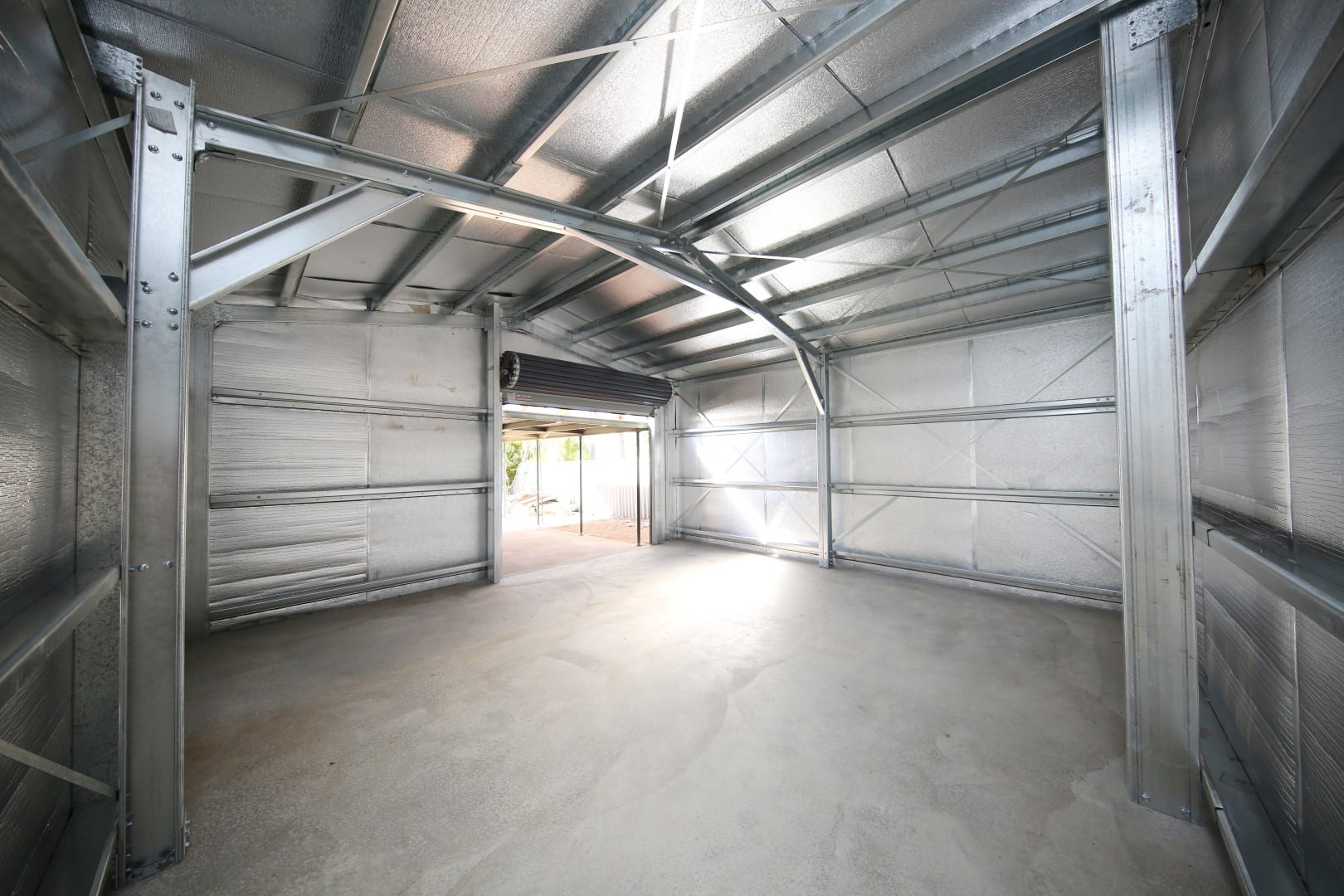 Have you been looking to install a shed at your property, but you can't quite find the right one for you? Not all sheds are created equal, and sometimes the stock standard just isn't the right fit. This is when a custom designed shed might be the perfect option for you. A custom designed shed is a versatile structure that can be built to suit your specific needs. Whether you need a simple storage shed or a more elaborate space for a workshop, a larger building like a car wash or something in between, there is a custom-built shed for all needs.
Created to suit your exact requirements
One of the biggest advantages of a custom designed shed is that it can be tailored to your exact specifications. You can choose the size, shape, and style of the shed to fit your property and your unique taste.
Bigger value with a custom designed shed
Custom designed and built sheds are a great way to add value to your property. A well-designed and well-built shed can be a great selling point if you decide to put your home on the market in the future. It can also help improve the overall appearance of your property, increase its curb appeal and overall value.
Create a multipurpose space
Our range of options and accessories, allows you to personalise your shed to turn it from a basic shed to a unique addition to your home or work space. Adding in windows, an access door, and a skylight would create a bright and airy space for a home office or art studio. Alternatively, adding workbenches, shelving, and tool storage to create a functional space for woodworking or other hobbies.
Work within your budget
Though a custom designed shed can be slightly more expensive due to its more complex nature, they can be easily created to suit your budget. By working with Pilbara Sheds, you can work with our team to create a design that meets your needs without breaking the bank. 
Fair Dinkum, Pilbara based supplier
We have use of the extensive knowledge base of Fair Dinkum Sheds and its distributor list. They're experienced across Australia in many varieties of custom-built sheds. As a Pilbara based business, we are able to use our local knowledge of the area and its environment to the expertise of a Fair Dinkum Sheds product. This ensures you receive the highest quality, reliable and best value for money shed possible.
More Information
Whether you need a simple storage shed or a more elaborate space for a workshop or hobby room, we can custom-design a shed to be created to meet your unique needs and preferences. To learn more about working with Pilbara Sheds to create the perfect shed for your property, give us a call on 9185 1089 or submit an Online Contact Enquiry, and we will be in touch!