Back to Basics: The Residential Shed
Contact us for more information about building your next patio or carport.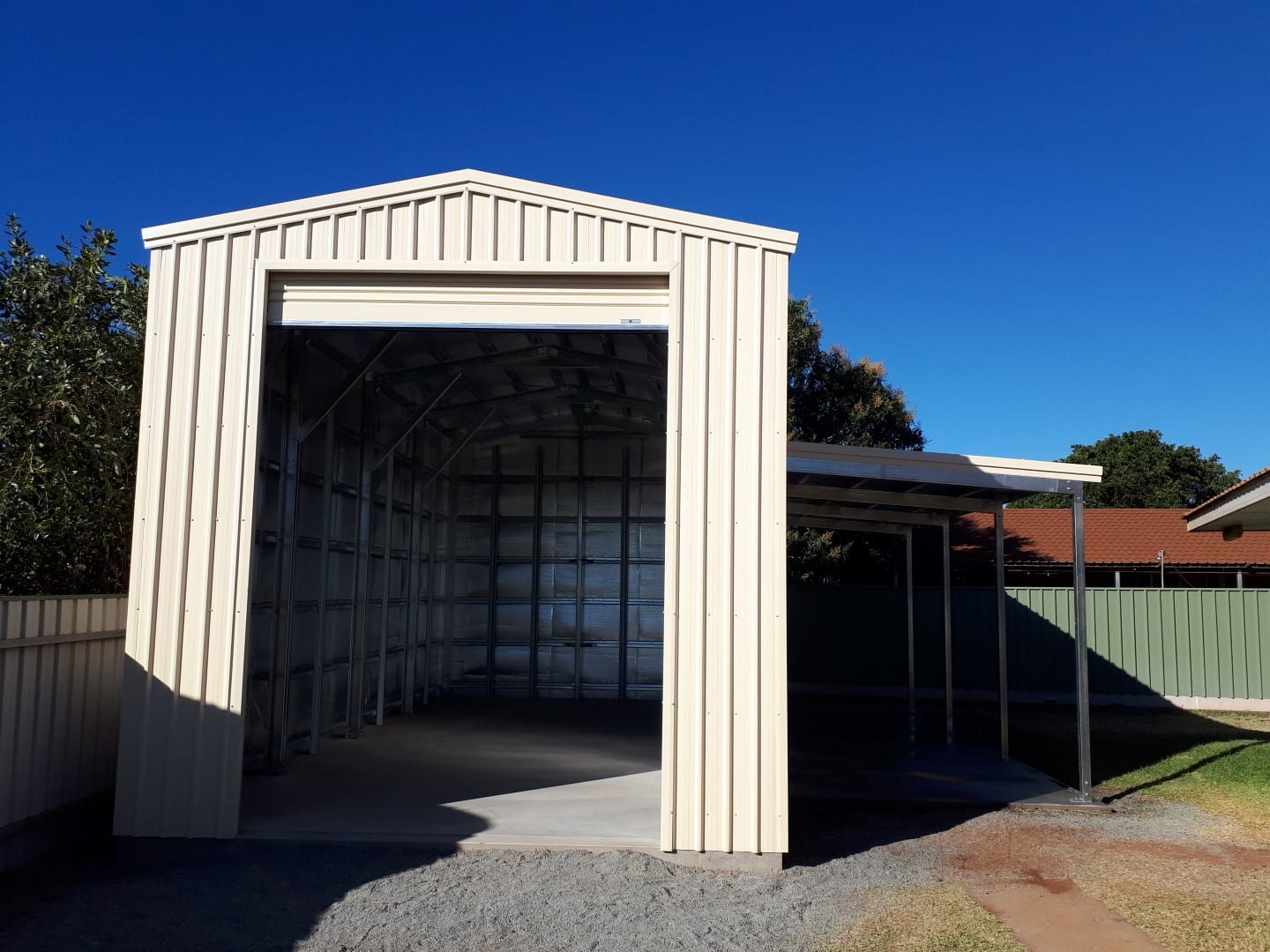 Here at Pilbara Sheds, it probably won't surprise you that we love sheds. They come in all shapes and sizes, for all purposes and to suit all needs. We love building commercial sheds, industrial sheds and even equestrian stables. But there is something extra special about the original shed, the residential shed, so to kick-start the new financial year we thought we will take a better  look at our old favourite. 
Residential Sheds are a Classic Addition to the Home
Every home needs a shed, especially when you're living in the Pilbara. Whether it's to store tools, machinery, to use as a man cave or even to store things like your Christmas decorations, there's a million reasons why you need a shed on your property. When it comes to our residential sheds, we focus on value, quality, strength and custom design. We aim to work with you to provide the perfect shed for your situation, no matter how big or how small.
Practicality or Fun, a Residential Shed Can Be Both
What is it about a residential shed that makes it the perfect place to have a few beers and watch the footy on the TV? Though the first thing that comes to mind when thinking of a residential shed might be a space to store your things or keep your gardening equipment, we love when we see our sheds converted into the ultimate man cave or additional outdoor space. The residential shed comes with a range of possibilities depending on the space you have available on your property. Our team can work with you to ensure your new shed is designed and built with functionality in mind…we can make sure it's more than just a storage space and serves all purposes you had in mind.
Designed to Fit Any Space
If you're considering a shed for your property, but you're limited on space, the Pilbara Sheds team can Custom Design Your Shed to give you the residential shed of your dreams. Choosing a custom designed shed means it can be tailored to you and your needs. Space not an issue? Well, our custom designed sheds can be built as large as you need to make sure it's got everything you need covered.
Fair Dinkum Residential Shed Distributor
Here at Pilbara Sheds, we can guarantee the quality of our products because we are an Authorised Fair Dinkum Sheds distributor, exclusively operating from the Pilbara region. Our quality service involves a quick turn around time to ensure we shorten the process from choice to a complete build. With the Fair Dinkum products behind us, we can ensure we are building high quality products on your property without long wait times. 
More Information
You can learn more about Pilbara Sheds and our residential sheds on our website. But if you're after some more specific information, feel free to give us a call on 9185 1089 or submit an online contact enquiry, and we can answer any questions you might have.