Carports & Patios: Add More Value To Your Home
Contact us for more information about building your next patio or carport.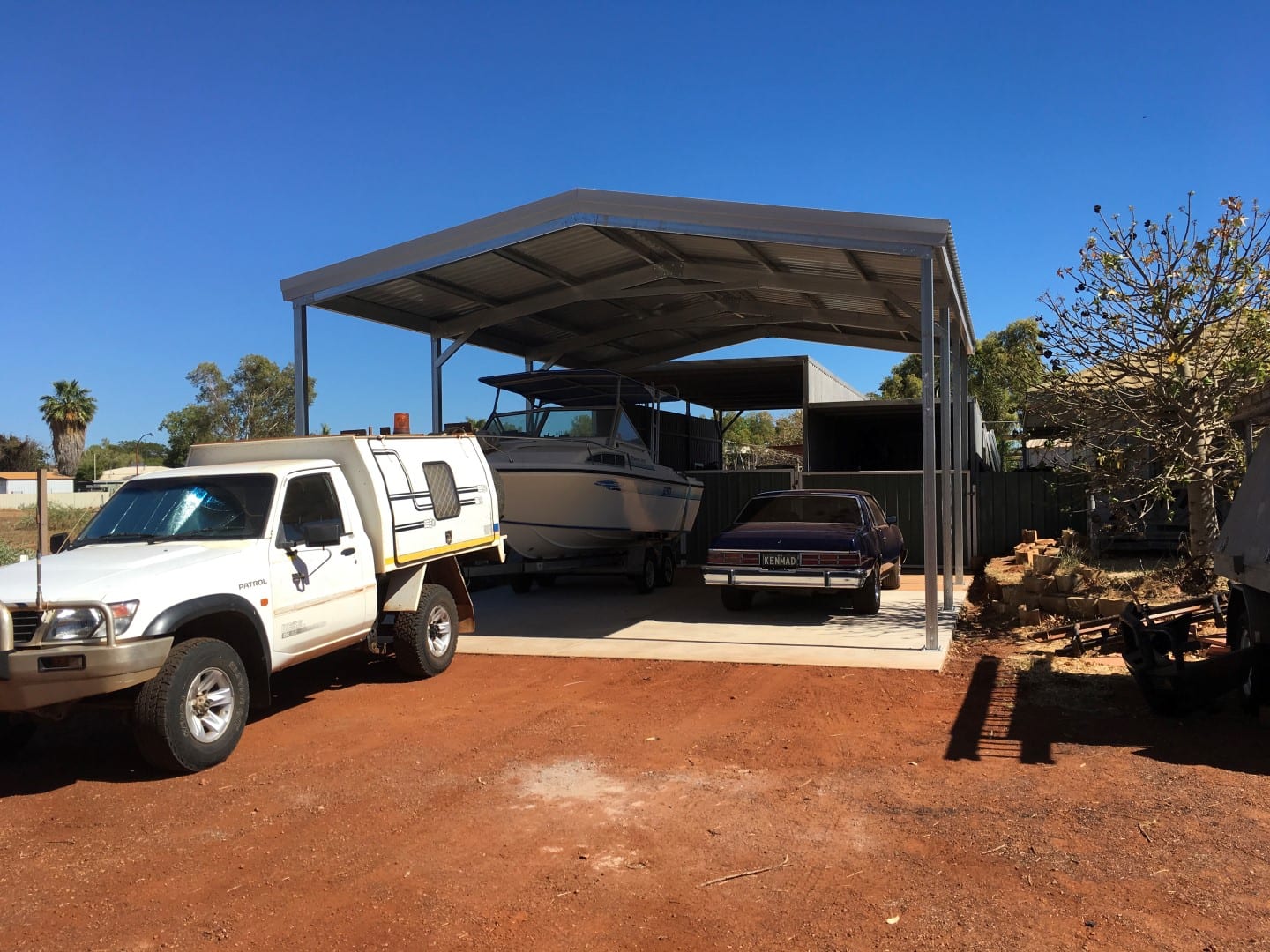 Your home is one of the biggest long term investments you'll make within your lifetime. Whether it's a starter home, your forever home or the place you plan to retire, there are a number of simple and affordable ways to add value to your home. In addition to providing standard sheds, our business also offers a stylish range of Patios and Carports. Like all Pilbara Sheds products, these can be built for a new or to match an older home. This month on the blog we take a look at how you can add value to your home by installing a patio or carport.
My property has limited space, can I still install a patio?
A patio is a great way to utilise outdoor space throughout any time of the year – rain, hail or shine! Our patios are custom designed to suit any space, this means our design team is able to produce something for you that will fit any area you have available. Just because you have limited space on your property, doesn't mean you have to miss out on the benefits of a patio.
Can I get a carport big enough for my boat?
Yes! All our carports are fully customisable and can be designed to fit your car, boat or equipment such as tractors. We are able to work with you to ensure we make a structure that is big enough to suit your needs and also allows extra space for the future. 
Will My Carport or Patio Match My House Roofing?
When designing your new carport or patio our team is able to take into consideration the current aesthetic of your home. We will look at the current colour scheme, style and materials used in the home and do our best to ensure your new carport or patio flows with what is already there. Our range of gable roof carports are often used to complement existing garage and house styles. They provide a stylish exterior which compliments many roof styles.
What is The Most Affordable Carport Option?
If you're looking for an affordable way to protect your car from the Pilbara weather, a flat roof carport is one of our more popular carport options. It's simple design means you're able to save yourself a bit of money while still receiving the benefits of a carport.
More Information
For more information about the design options that are available to you for your patio or carport feel free to give the Pilbara Shed team a call on 9185 1089 or submit a query through our Online Contact Form.