New Year, New Shed! Organisation Solutions For Your Every Day Shed
There is so much more to your shed than just shed installation. Let us help you build the perfect shed for your situation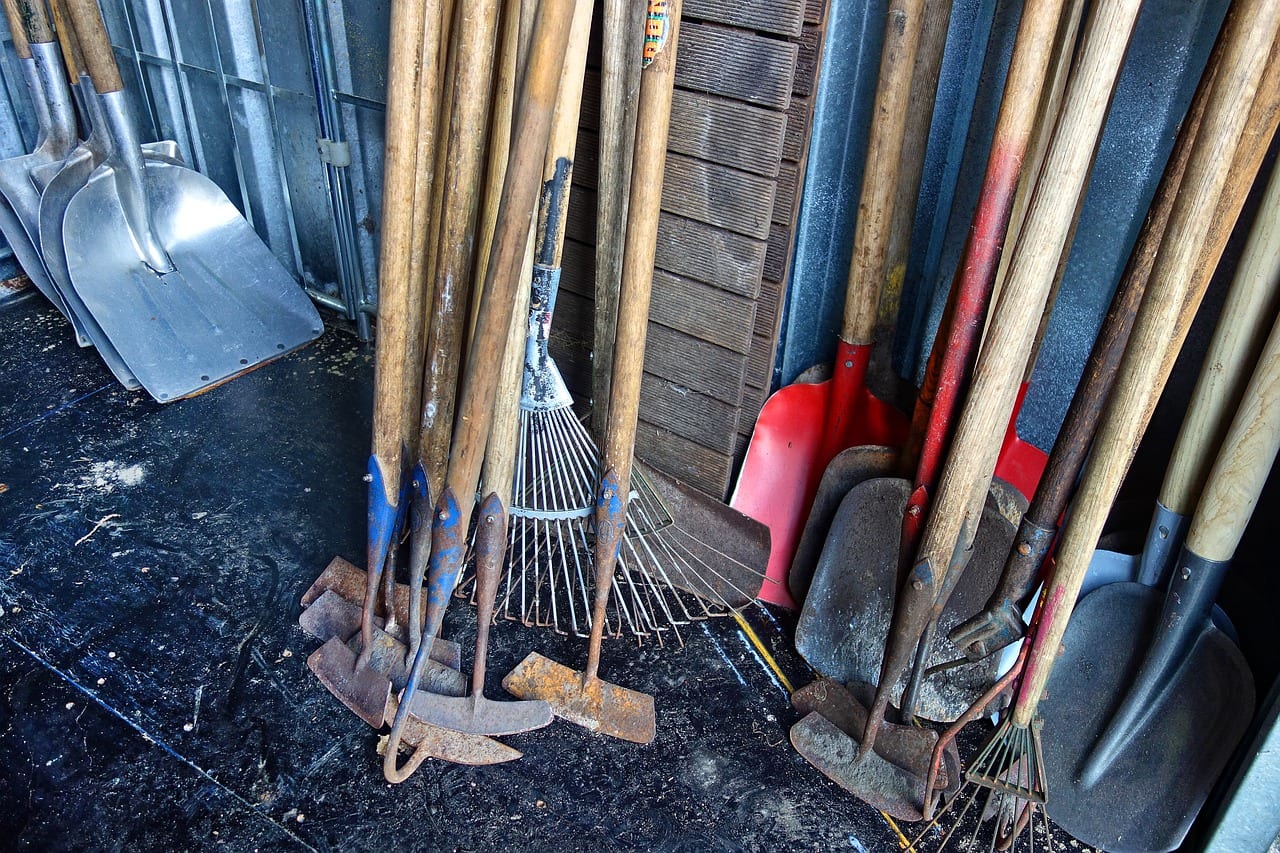 Like any type of home organisation, shed organisation is often a daunting task. A decent  shed is often an important part of any residential property. No matter how big or how small your shed is, the space within it needs to be organised to ensure it is used at maximum capacity. This month we have put together some of our top tips to help you with your shed organisation for the new year.
Top Tip #1 – Make Use of Shelving Throughout the Perimeter
Whether your shed is only a few square meters or its the size of a factory, utilising its internal perimeter for adequate shelving is a great way to start organising your space. A wide range of major retail stores such as Bunnings, IKEA or Supercheap Auto have different DIY shelving options available to suit most budgets. Make sure you take the time to measure the internal space and fit out your shelving correctly.
Perimeter shelving gives you more internal space to be able to organise your things in a way that makes sense and suits you. It is important when installing shelving that it is adequately and safely fixed to the walls to minimise the risk of accidents and injury.
Top Tip #2 – Organise Your Shelves From Top To Bottom
It seems simple, but starting your shed organisation off right is the best way to guarantee it stays functional. Ensure the things you don't use regularly are stored up higher, as well as your more dangerous tools and chemicals. Allow yourself easier access to the things that you use regularly by placing them in the middle shelving. This will mean you are more likely to put them away in the correct spot when you're done using them.
Top Tip #3 – Remove General Clutter and Mess
We all know the saying out of sight out of mind, and it seems to be a regular occurrence in relation to a residential shed. Typically we use our shed to store a wide range of household items – things that are used seasonally, tools and equipment for the home and garden maintenance or the things that have been banished from the house or yard by your wife (because tools, a lawnmower and a whipper snipper don't need to be seen every day!). However, it comes with the territory that a shed often becomes a dumping ground for anything and everything. 
When you're taking the time to organise your shed its important to remove any unnecessary clutter or rubbish. By removing general rubbish, reassessing what needs to be stored, checking used by dates and safely disposing of out of date chemicals and products, you will save yourself a great deal of space within your shed and increase the likelihood of keeping your shed organised throughout the year.
Top Tip #4 – Designate Space For Bigger Tools, Machinery and Equipment
While storage and shelving is an important part of shed organisation, some things just won't fit on a shelf. This is why it's important when setting up your shed to allow space for larger tools, machinery and equipment such as lawnmowers, whipper snippers, leaf blowers and gardening tools. Ensuring you have a designated area for tools and positioning the ones that are used most regularly in an easier spot to access sets your shed up to stay organised and clutter free long term.
Top Tip #5 – Keep Space Free For Walkways and Change
Our final tip to consider when it comes to shed organisation is to make sure you allow plenty of extra space not only for walkways but also in case of any changes you need to make in the future. The content of your shed will constantly be changing, so allowing extra room for new things to be stored correctly is always good practice from the start.
Time For A Shed Organisation Overhaul?
Maybe your old shed needs a facelift or you want to start your organisation from scratch, our range of high quality Sheds can be custom built to suit your needs and property. If you have any questions regarding the best way to organise or fit out for your shed feel free to have a chat with our team by submitting your query through our Online Contact Form or by giving us a call today on 9185 1089.