One Stop Shop: So Much More Than Just Shed Installation
There is so much more to your shed than just shed installation. Let us help you build the perfect shed for your situation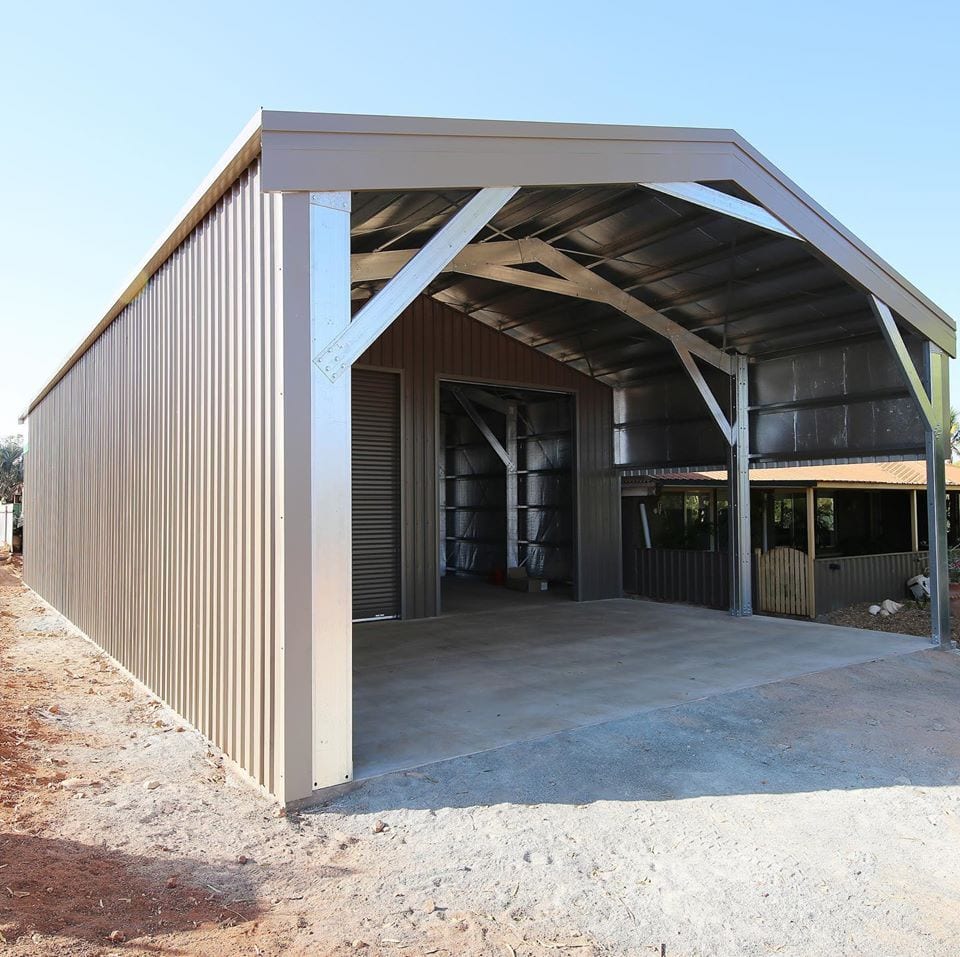 Whether you're after a commercial size shed or you need something for your residential property there is a lot more to shed installation than just the actual build itself. As a full service provider, Pilbara Sheds take care of all the little things both before and after installation that you may not have considered. As the shed experts we consider it our responsibility to show you how you can create the perfect building for your requirements as quickly and easily as possible.
Before Installation – Quoting, Permitting and Approvals
Life is busy – especially around the holiday period. We understand the importance of your time, which is why we aim to have a 24 hour turnaround time on all standard quoting. Our Get A Quote page is designed to obtain as much information from you in the first instance to ensure your quote is delivered accurately and quickly.
Once you are happy with the quote you have been provided, our team is happy to work with you to obtain the correct permits and approvals required by your local council or shire. As Karratha locals ourselves, we have experience working with numerous councils throughout the PIlbara region. Our extensive shed installation knowledge within different shires gives us a better understanding of local requirements and means our team can help you obtain your permits with no fuss. This is just another service we provide to ensure the installation of your new shed goes as smoothly as possible from the outset to save you both time and money.
Shed Options & Accessories For Any Circumstance
In many cases a shed is much more than just a storage space. One of the benefits of the Pilbara, whether you're a residential or commercial customer, is the access to large open spaces at your property. This often means a shed can be designed to cater to a wide range of intended purposes from storage to a fully functioning office space.
If you are aware of the dedicated purpose to your shed before construction, Options and Accessories are something that can be included from your initial build. When working with Pilbara Sheds there is no need to source additional suppliers as this is an additional service we are more than happy to provide at an affordable price. Our general range of options and accessories of include:
Glass sliding doors

Mezzanine floors

Partition walls

Skylights

Insulation

Ventilations

Security Screens
We only use the most high quality and trusted products when it comes to our options and accessories range. As a distributor to a wide range of reputable brands we are able to lock them in at an affordable price, which means the savings are passed directly on to you.
More Information
If you would like any more information about the additional services that Pilbara Sheds are able to provide head over to our Services page on our website. For any questions feel free to give our team a call on 9185 1089 or submit an Online Contact Enquiry.