Pilbara Sheds: We're Locals!
Cum sociis natoque penatibus et magnis dis parturient montes, nascetur ridiculus.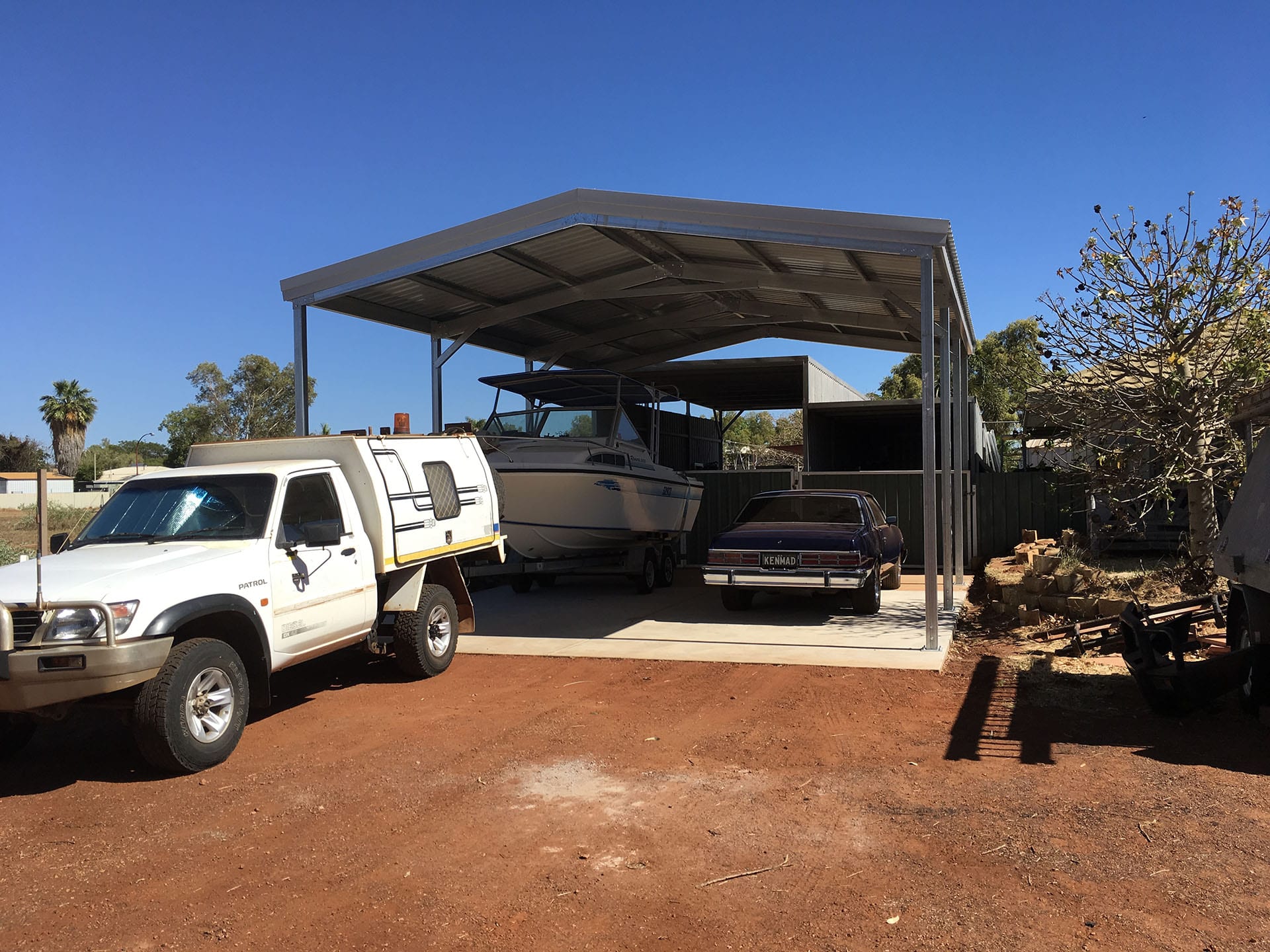 Pilbara Sheds is a West Australian owned and operated company. Started by Sandi and Travers Clarke in 2016, they saw a need in the market for a local shed company that understands what it means to live in the Pilbara. After being based in the Pilbara for over 30 years, Sandi and Travers understand the conditions that affect the homes and lifestyles of those residing in the area. Their passion coupled with the knowledge of the building codes and standards that are required to build Category C and D sheds mean that Pilbara Sheds are leading the industry.
Value, Quality, Strength and Custom Designs
Our business has been built on a foundation of high quality service. We believe our quality of service from enquiry to quotation, purchase to freight is second to none. We based our business around four key promises;
Value – we pride ourselves on being able to offer the best value for money product that is suitable for your needs, whatever they may be.
Quality – as an authorised Fair Dinkum Sheds distributor, we offer high quality and well known sheds that can be tailored to suit any situation.
Strength – the Pilbara region is prone to cyclones and because of this sheds are required to be Category C and D resistant. We understand the importance of this safety feature and ensure our shed have the strength to withstand whatever the unpredictable weather may throw at them.
Custom Designs – when it comes to a shed there is no one-size-fits-all approach. We offer our customers custom designed sheds to suit any space and purpose.
Your time is precious to us. We give instant obligation free quotes for standard to custom sheds. Our quality service involves quick quote turnaround, this way we shorten the process of choice to a complete build.
We service the whole Pilbara Region
Our custom designed sheds can be delivered anywhere in Australia. However, as locals in the Pilbara region we typically design, deliver and install sheds to towns located within the following areas;
City of Karratha
Town of Port Hedland
Shire of East Pilbara
Shire of Ashburton
Gascoyne Region
More Information
Over coming months our new Pilbara Sheds Blog will become a hub of information for shed owners. Keep your eyes peeled for new articles relating coming out every month. For more information regarding our products or to arrange an obligation free quote give us a call on 9815 1089 or fill in our online quote form.