Why is having a Patio and Carport so Important in the Pilbara?
Contact us for more information about building your next patio or carport.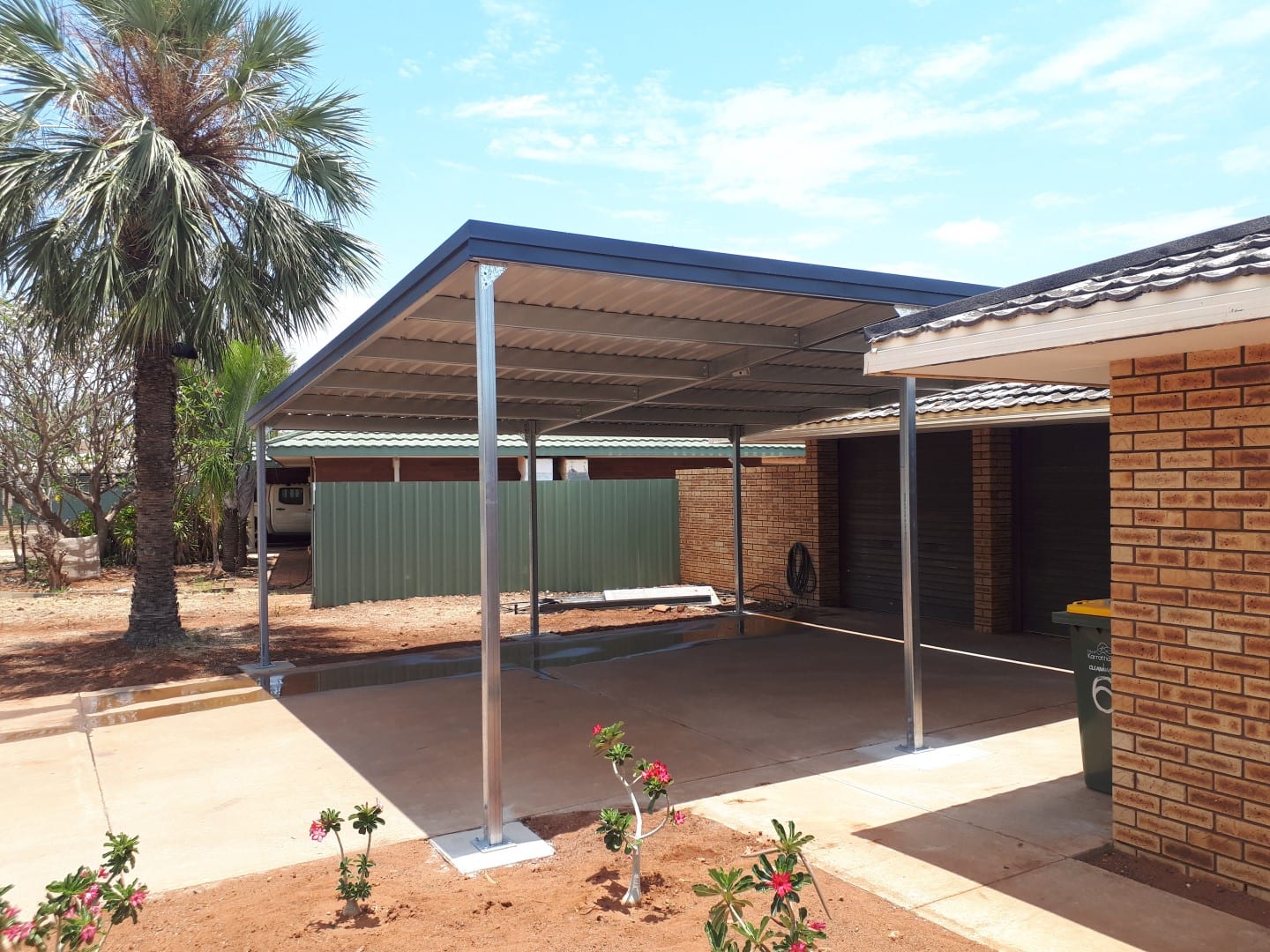 Whether you've just moved into a new home or you're looking to update your current home, we are here to tell you that Pilbara Sheds has some great affordable options to make the outside of your house more comfortable. From easy, custom designed patios that allow you to better use your outdoor space to affordable carport options to protect your car, boat or caravan, our team has seen it all. If you've been considering adding some new features to your outdoor space, we are here to tell you why it's so important to have a patio and carport when living in the Pilbara. 
The Pilbara Weather Creates Unique Living Conditions
One of the best things about living in Australia is our beautiful, warm and sunny weather. But if you live in the Pilbara you know that the heat and exposure to the sun is at a different level to other areas of the country, especially in the summer.
The hot and dry Pilbara conditions presents unique challenges for those of us who live here. Unlike in other parts of WA, residents of the Pilbara need to plan their homes according to the warm weather and higher UV exposure. This is why it's important to protect your vehicles, equipment and machinery and plan your backyard to allow adequate shade and protection from the sun. 
The Benefit to Having a Patio and Carport Attached to Your Home
Whether you're looking at building an extra carport to house your new boat or finally extending your patio to allow a more functional outdoor space, there are many benefits to having a carport or patio attached to your home. These benefits include:
It's an inexpensive way to shield your car, boat or other vehicles from the damage that can be caused by the sun

Carports can be designed to almost any size and specification, which means they can be built for something as small as a hatch back to as large as a truck.

Gives you better access to your backyard (or front yard) during the warmer months by protecting you and your family from the sun.

Provides substantial shade in your backyard, meaning you can use your backyard all year round. 

A patio or carport adds value to your home – from the basic flat roof carport to a stylish gable roof carport, there are options to suit every home.

A patio creates the perfect entertaining space.
To view a range of different patio and carport options that Pilbara Sheds has designed and installed in the past, head over to the Projects section of our website. 
 More Information
The Pilbara Sheds team is experienced in creating affordable, function and unique structures that suit the space available on your property. To learn more, head to the Patio and Carport section of our website. Alternatively, give us a call on 9185 1089 or submit an Online Contact Query, and we will be happy to answer any questions you may have!