The Wickham Storage Shed: Shed of the Year
Cum sociis natoque penatibus et magnis dis parturient montes, nascetur ridiculus.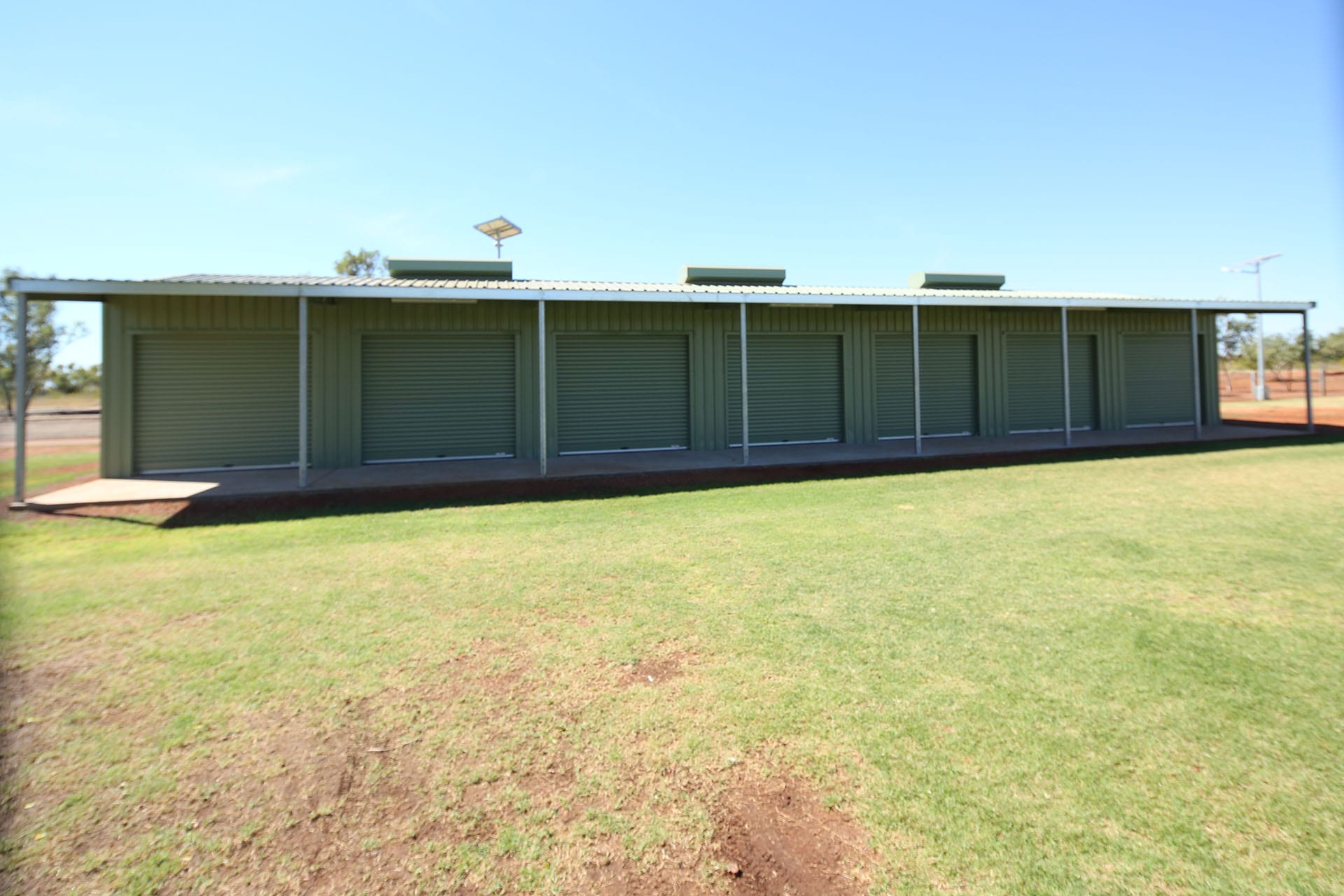 As an exclusive distributor for Fair Dinkum Sheds within the Pilbara Region, at Pilbara Sheds we pride ourselves on being involved in our local community and being able to offer quality and affordable Fair Dinkum products. No matter how big or small a project is, when creating a shed it's our customers expectations and requirements that is at our front of mind.
Last month, Pilbara Sheds was delighted to be able to attend the Awards Dinner for the 2019 Fair Dinkum Sheds Conference that was held at the Hilton Adelaide on the 12th of September. The event hosted a number of Fair Dinkum Shed distributors, with 140 businesses across the country all competing for the top prize of Shed of the Year.
Pilbara Sheds were delighted to be able to submit the "Wickham Storage Shed" that we recently constructed for the City of Karratha as a part of the Award Ceremony.
Working With the City of Karratha
Pilbara Sheds has worked with the local council at the City of Karratha for a number of years. The Wickham Storage Shed was designed for the City of Karratha to assist with their need of additional storage for several sporting groups that reside within the Wickham area.
The storage shed featured several individual bays for each club and also required a 2000mm lean to act as a verandah for ease of access during the wet and cold weather. Like many sheds within the Pilbara region, ventilation was also extremely important when designing the shed to ensure it was suitable to use with the high humidity and extreme weather conditions.
When discussing the final shed design for the Award Ceremony, Pilbara Sheds Owner, Travers Clarke said, "our final shed represented the Fair Dinkum brand based on solid reputation of the 100% Australian made products used in the construction. Our client had absolute confidence that they were getting a high quality and value for money product based on its reputation."
Shed of The Year – Commercial/Industrial/Government
Pilbara Sheds were honoured to receive the Shed of The Year 2019 within the Commercial/Industrial/Government sector. Travers and Sandi Clarke were both in attendance at the event to accept the award on behalf of the Company.
More Information on Commercial/Industrial/Government Sheds
If you work within the Commercial, Industrial or Government industries and are looking at building a new shed for an upcoming project within the Pilbara then feel free to get in touch with our team for an obligation free quote! Our experience within these industries ensures we are well placed to help you find the perfect product for your situation.