3 Ways To Keep The Cost Down When Building Your New Residential Shed
There is so much more to your shed than just shed installation. Let us help you build the perfect shed for your situation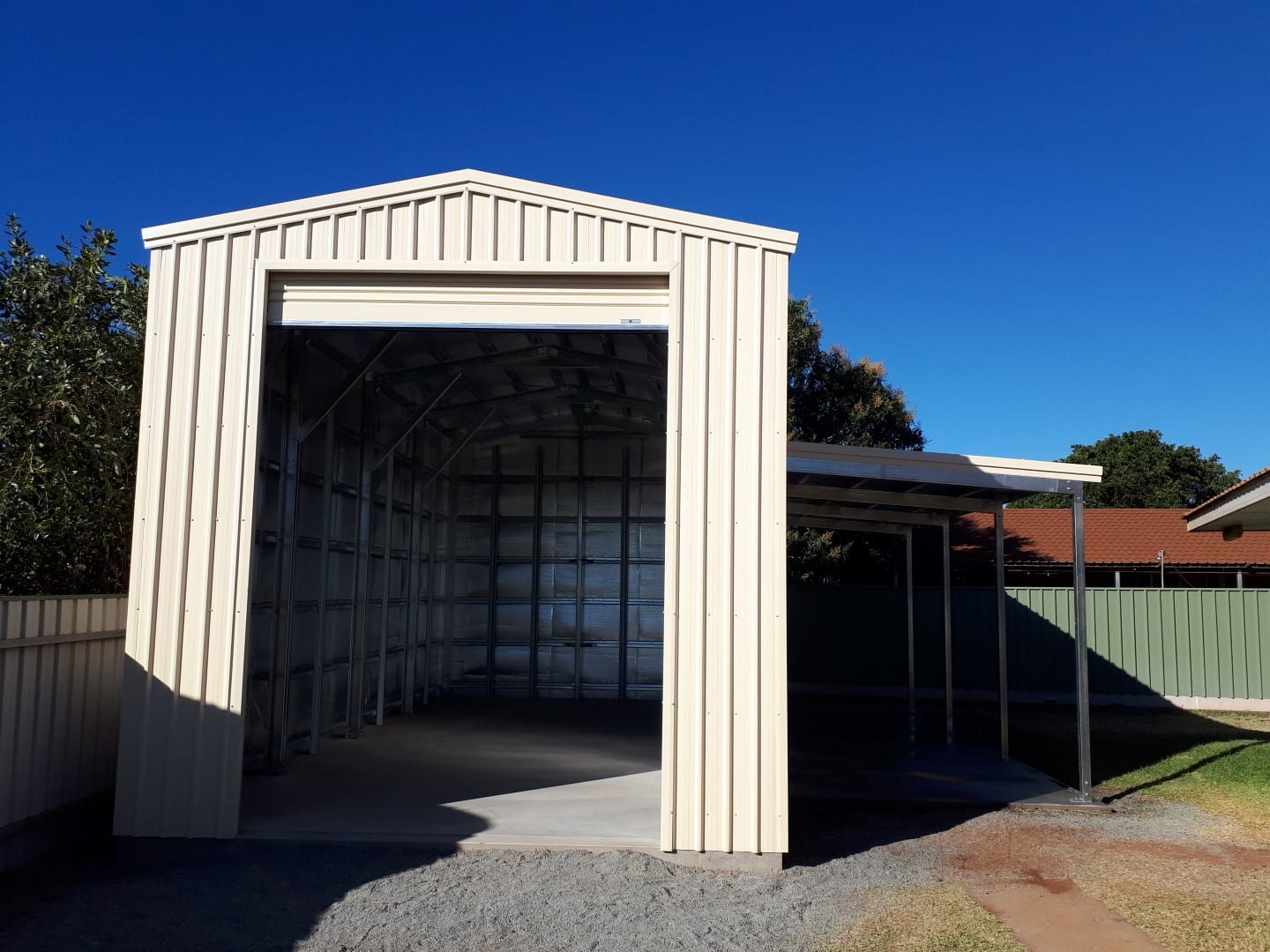 A new residential shed is a big investment of your money and space on your property. When it comes to choosing a residential shed, there is no one size fits all structure as any shed can be adapted to suit your needs. Before you decide on what's best for your property, it is important to do your research. To ensure you find the shed that suits your budget here are our top four tips to keep costs down without compromising the quality and safety of your new investment.
#1 Take the time to plan and choose a quality product
Like with any big investment, research and planning is key. When you're looking at getting a new shed it is important to find the right product that suits your needs. Will your shed be used for large storage? Will it be converted into the perfect man cave? Does it require ventilation so that it can safely be used while experiencing the extreme Pilbara heat? These are just some of the questions you need to ask yourself when deciding on your shed. It is important to also take into consideration your surroundings. Living within the Pilbara exposes your home to some extreme weather conditions from high heat and humidity to unpredictable cyclones. Our sheds are built to withstand the Pilbara weather, including the cyclones that the region is known for. We recently wrote a blog post that discusses  "Australian Cyclone Ratings and Your Pilbara Shed". This article gives you some more detailed information about the importance of choosing a shed that is built for the local weather.
#2  Plan your residential shed for the future
Save money in the long run by ensuring you have planned your shed for the future. When considering a new shed it is important to think about its purpose now and down the line. It is often a lot more affordable to build your shed with the Options and Accessories you require from the start instead of adding these things in later. Our quoting system is designed to allow you to take into consideration all the "extras" you may want your shed to have. Once you have built your "wish list" for the perfect shed, our team can work with you to find the perfect balance between what you can afford and what you require. More often than not, purchasing the additional options and accessories from the start will save you money in the future as you will not need to pay additional labour and alteration costs at a later date.
#3 Get involved in your residential shed construction
Our team is completely flexible in relation to the erection and construction of your new shed. If you're a tradesperson or have a tradie mate who is willing to help, then we are able to provide you with your new shed as kit only or assist with the parts of the build you're unable to complete yourself. This flexibility allows you to keep costs down where you're able to do so and not pay us to complete something you're able to do yourself.
More Information
Building a new residential shed doesn't need to be a difficult or expensive task. To discuss the options available to you and the best way to keep the cost low for your shed installation give our team a call on 08 9185 1089 or submit an online enquiry form and we will be in touch.