Bigger is Better in the Pilbara: Industrial, Commercial & Mining Industry Sheds
There is so much more to your shed than just shed installation. Let us help you build the perfect shed for your situation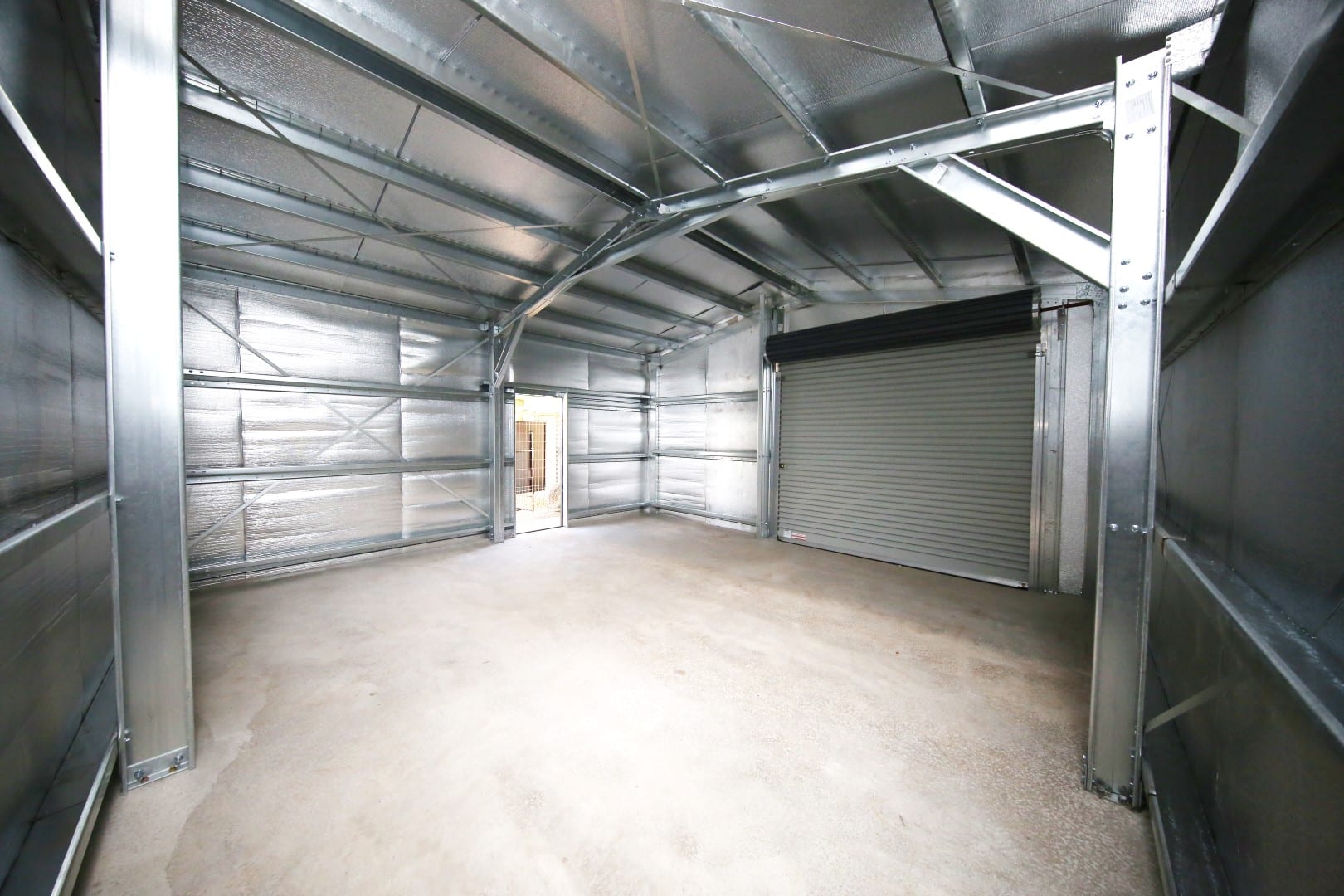 Within Western Australia the Pilbara region is known as a hub for industrial applications, commercial business and the thriving mining industry. One thing that is not lacking within the area is space… which gives our industrial, commercial and mining industry customers a unique opportunity to build the perfect steel building to suit the specific requirements that come hand in hand with the industry. 
The Pilbara Sheds design service and advanced quoting system means we can work directly with you from the outset of your project to find the most suitable solution for your business. We are an authorised Fair Dinkum Sheds distributor and recently won the Fair Dinkum Sheds Shed of the Year in the Commercial/Industrial/Government category. Our proven track record working with businesses within the industrial, commercial and mining industries positions us as experts in the field. Our mining industry sheds are known to withstand the extreme Pilbara elements.
More than just your everyday shed
What comes to mind when you first think of a shed? Do you think about your standard garden shed? Maybe you think about a larger industrial size storage shed? What about a fully functioning office space? Or a mining industry shed that is suitable for equipment storage? The potential use for a large steel building is limitless, but sometimes it takes a little bit of imagination, creativity and expert execution to turn a standard commercial shed into a fully functioning business space. Some ways that our industrial, commercial and mining industry sheds can be used includes:
Commercial Storage Units
The words 'storage' and 'shed' go hand in hand. Our Fair Dinkum buildings can be fully customised to be better utilised for commercial storage applications. By utilising internal walls, the space inside a building can be designed to maximise individual storage space. Our design team will ensure there is the required amount of space for walkways and access, while also assisting with any optional extras such as proper ventilation and insulation which is a necessity when living and working within the Pilbara heat. 
Vehicle and Machinery Storage Buildings
Constructing a shed large enough to store farming or mining equipment and vehicles is a regular occurrence within the Pilbara. Utilising the Pilbara Sheds large range of Options and Accessories an industrial building can cater to many purposes such as a mining industry shed, industrial machinery warehouse or a mass vehicle storeroom. 
For example, the installation of an industrial roller door allows easy access to industrial size vehicles such as trucks or cranes. Another example of a different way the space can be used is to install a separate mezzanine floor within a larger building. This secondary floor can be used for a variety of commercial purposes, from office space to the storage of files and information.
Shed to Office Conversion
If your industrial, commercial or mining shed is based remotely or on site, adding an additional dedicated space to be converted into a functioning office space is a great way to save money and resources. By including windows, access doors, airconditioning and the appropriate ventilation, a smaller building can accompany the larger buildings as a functional space. This not only leaves the larger space for its intended industrial applications, but also ensures your staff, contractors or the general public are comfortable and safe in the smaller building. 
More Information
Our qualified team are available to help you customise your existing or new industrial, commercial or mining shed to ensure it can be repurposed to suit almost any need. If you have questions about the best way to cater to your industrial, commercial or mining application feel free to contact our team on 9185 1089 or submit a query through our Online Contact Form.